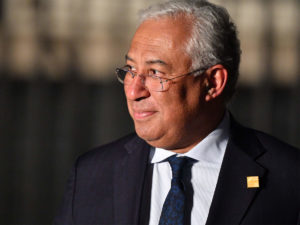 December 19 2019 –
Indian-origin Prime Minister of Portugal, Antonio Costa, said that independent and democratic India was built upon Mahatma Gandhi's vision of pluralism and diversity and the world has still much to learn from it.
Costa, who arrived in New Delhi on a visit on Thursday, said, "I've been invited by Prime Minister Modi to participate in the meeting of the committee to commemorate Mahatma Gandhi's 150th birth anniversary, of which I am a proud member."
Announcing the visit, the external affairs ministry said in a statement that the trip would "provide an opportunity to review the gamut of bilateral relations". The two countries want to explore new areas of cooperation in technology, startups, defence, shipping, and culture. "At the political and economic level, we want to be India's gateway to Europe," Costa said.
– Economic Times
Go to full Article